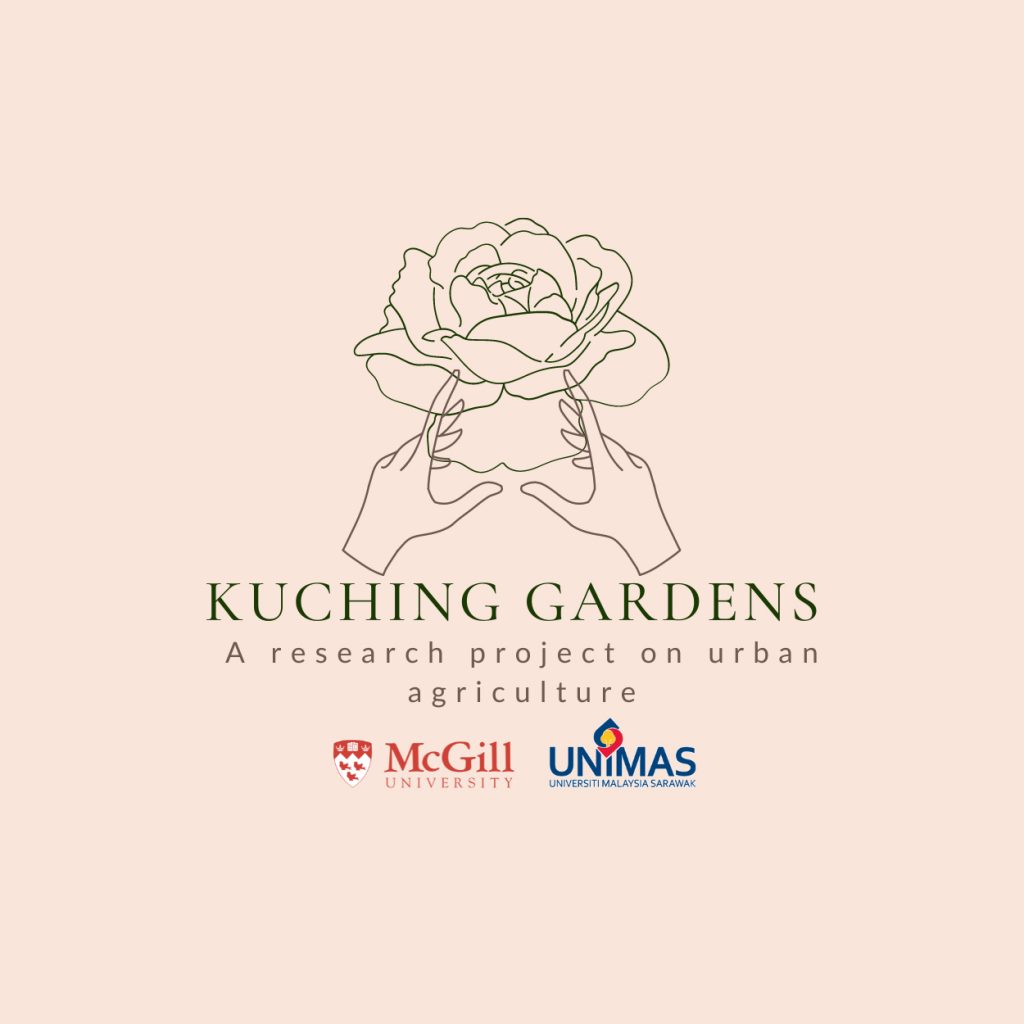 Just launched! The Kuching Gardens project website is live. This is a collaborative project between McGill University (Montreal, Canada) and Universiti Malaysia Sarawak, or UNIMAS (Kuching, Malaysia). The project aims to examine the realities and possibilities of urban agriculture for Kuching, which is the capital of Sarawak in East Malaysia (on Borneo). Specifically:
Where is urban agriculture happening?
Why are people growing their own food?
Who is benefitting from urban gardening and who is left out?
What are the challenges and barriers to growing food in Kuching?
How are policies enabling or restricting urban gardens, and what can be done better?
Check out the site, here.