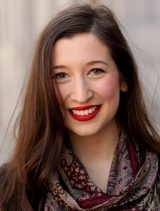 I am a development geographer and PhD student at McGill University. I hold a Joseph-Armand Bombardier CGS-D Scholarship for my doctoral research, which examines contemporary urban agriculture in Yogyakarta, Indonesia. I am interested in residents' social movements to create more sustainable and just urban futures. My work mainly builds from scholarship on political ecology and feminist approaches. I employ creative methodologies that are qualitative, participatory and ethnographic. I am part of the Minorities in the Southeast Asian Massif Research Lab based at McGill University and Université Laval. I hold a MA in Geography (2017) and a Joint Honours BA in Geography & Environment (2014) from McGill University.
Previous work: Qanuilirpitaa? 2017 Nunavik Inuit Health Survey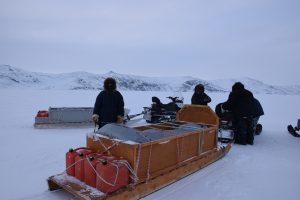 I previously worked with the Canada Research Chair on Housing, Community and Health Research Group at McGill University (2017-2019) and the Institut national de santé public du Québec (INSPQ)  as a project coordinator and research assistant on the community component of the 2017 Nunavik Inuit Health Survey. I was responsible for developing and measuring indicators of community health and well-being for Nunavimmiut. I travelled on board the CCGS research icebreaker Amundsen to carry out data collection in each of the 14 communities of Nunavik between August-October 2017. Additionally, I completed two other arctic expeditions: one in June 2017 and the other in January 2018. I conducted qualitative analysis and disseminated findings through oral presentations and posters at academic conferences, as well as through reports for local communities and regional organizations. The results of this work will be used by the Nunavik Regional Board of Health and Social Services to identify priorities for a new strategic regional health plan.